LP00B
?
(?)
three classes – trial order not put into use
For:
?
Design:
roundish breast badge, 39 mm across, with suspension enamel-ribbon
Obverse:
sharp pointed star with three blunter points in angles, and central disk with blue cogwheel on left and green/yellow sheaf of rice on right, with LPDR flag in center and book below;
Reverse:
plain;
Ribbon:
20mm, in a pentagonal suspension made of metal and enamel instead of ribbon; red 1mm, silver/gold 2mm, red 11mm, silver/gold 2mm, red 1mm, surrounded by silver/gold border 0.5mm; in center small vertical stars indicating the class of the award.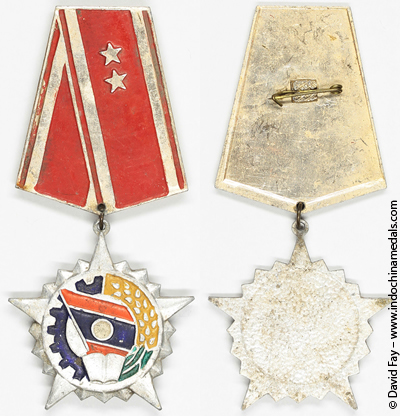 Trial Medal B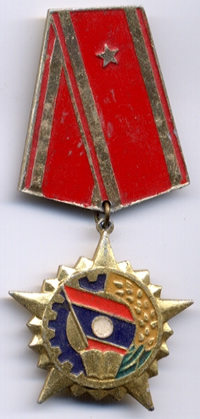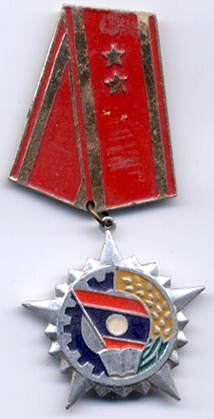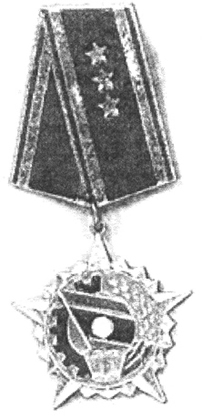 (Bottom left two pictures from pandradra's blog at Yahoo Japan on 2005.11.07 - if anyone knows how to contact pandradra please let me know at rdavemail-medals@yahoo.com (in 2015 at http://blogs.yahoo.co.jp/pandradra/archive/2005/11/07)