LP07
MEDAL FOR BRAVERY (or Bravery Medal)
(lian-sai pi-la-aht-haan)
three classes – established in 1974
For:
valor in combat
Design:
roundish breast badge, gilt with enamels, 40mm across, with suspension ribbon
Obverse:
a gold five sharp-pointed star with a large red disk and medium sized small star in the center, with half of a light blue cogwheel below and gold rice shocks to the sides, with a dark blue riband below with gold Lao inscription for bravery (pi-la-aht-haan);
Reverse:
plain
Ribbon:
red 22mm, with a pentagonal suspension
service bar: as per class (see below)
The star devices are placed up on the pentagonal red ribbon suspensions higher than is the practice with the Vietnamese awards.
The design of this award resembles that of the Revolutionary Victory Medal.
Reported to be Chinese made.
This medal is common.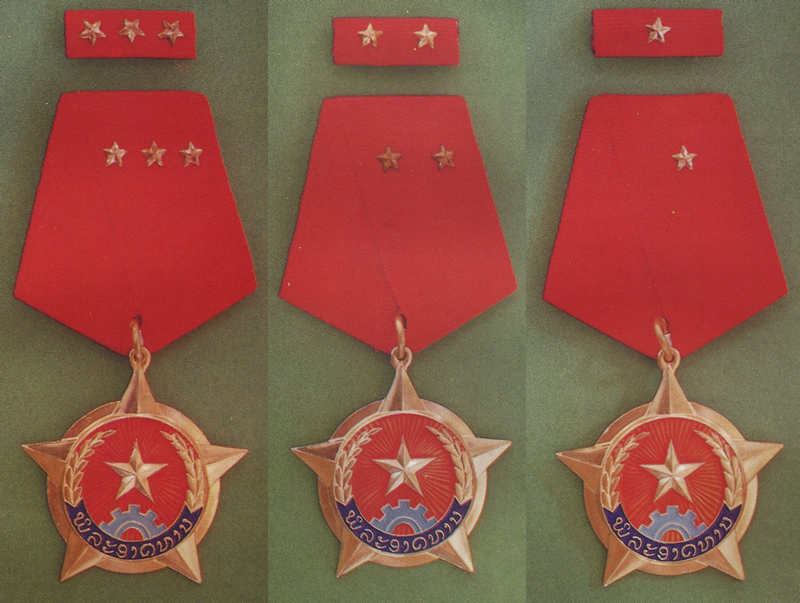 Medal of Bravery - 1st Class / 2nd Class / 3rd Class (with ribbon bars)
7/1
First Class
Device:
on both the suspension ribbon and the service bar, three small gold stars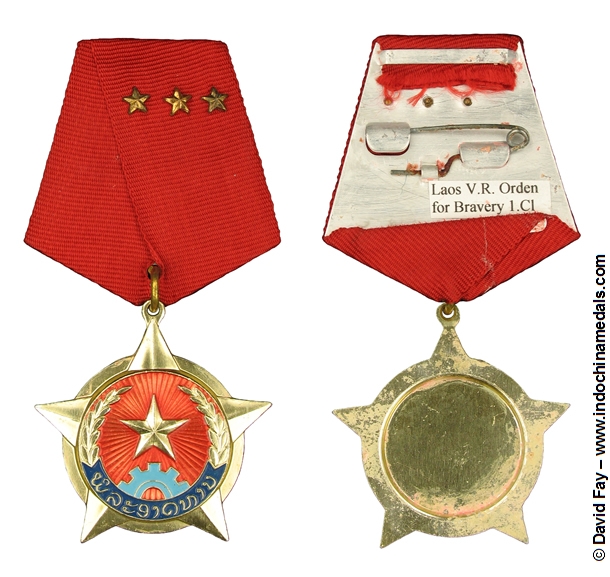 Medal for Bravery - 1st Class
7/2
Second Class
Device:
on both the suspension ribbon and the service bar, two small gold stars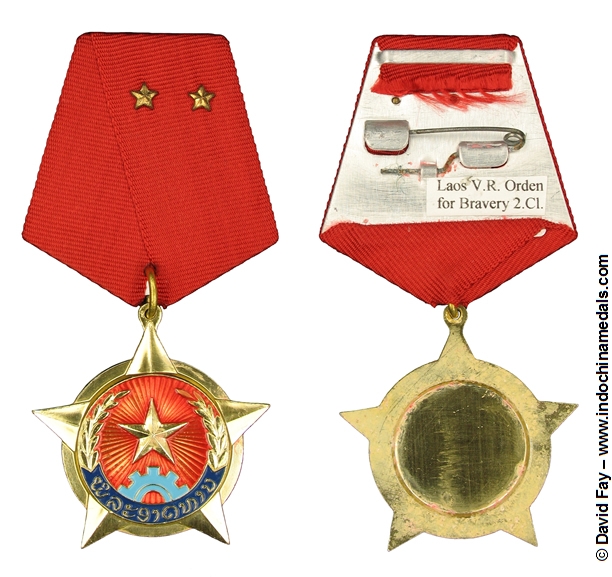 Medal for Bravery - 2nd Class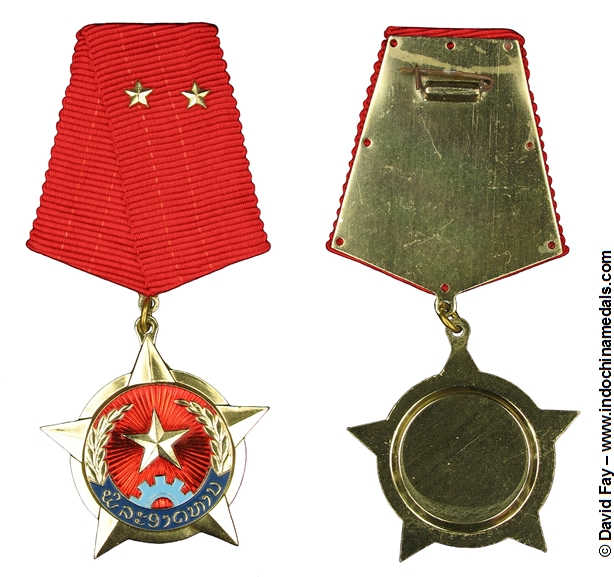 Medal for Bravery - 2nd Class (variation)
7/3
Third Class
Device:
on both the suspension ribbon and the service bar, one small gold star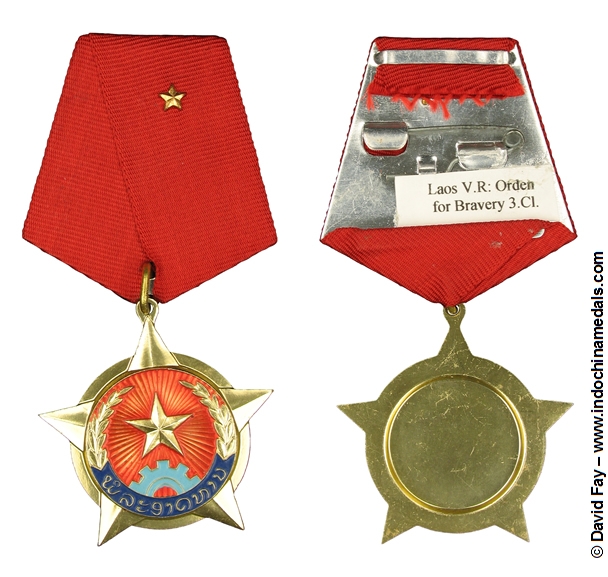 Medal for Bravery - 3rd Class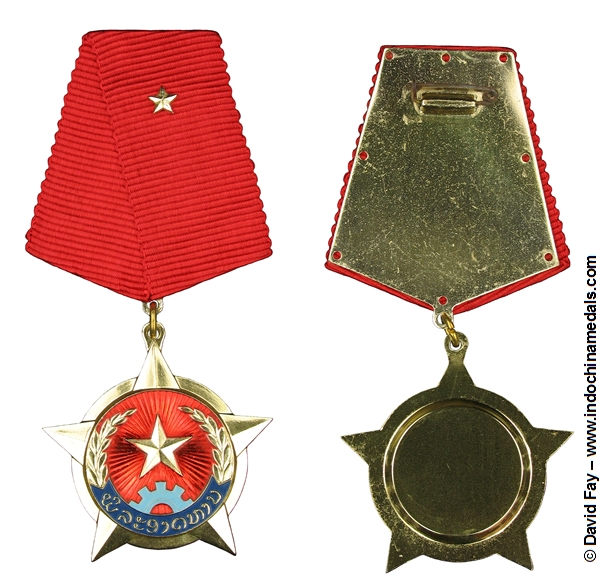 Medal for Bravery - 3rd Class (variation)